To share my Aboriginal culture by telling stories and teaching through my artwork.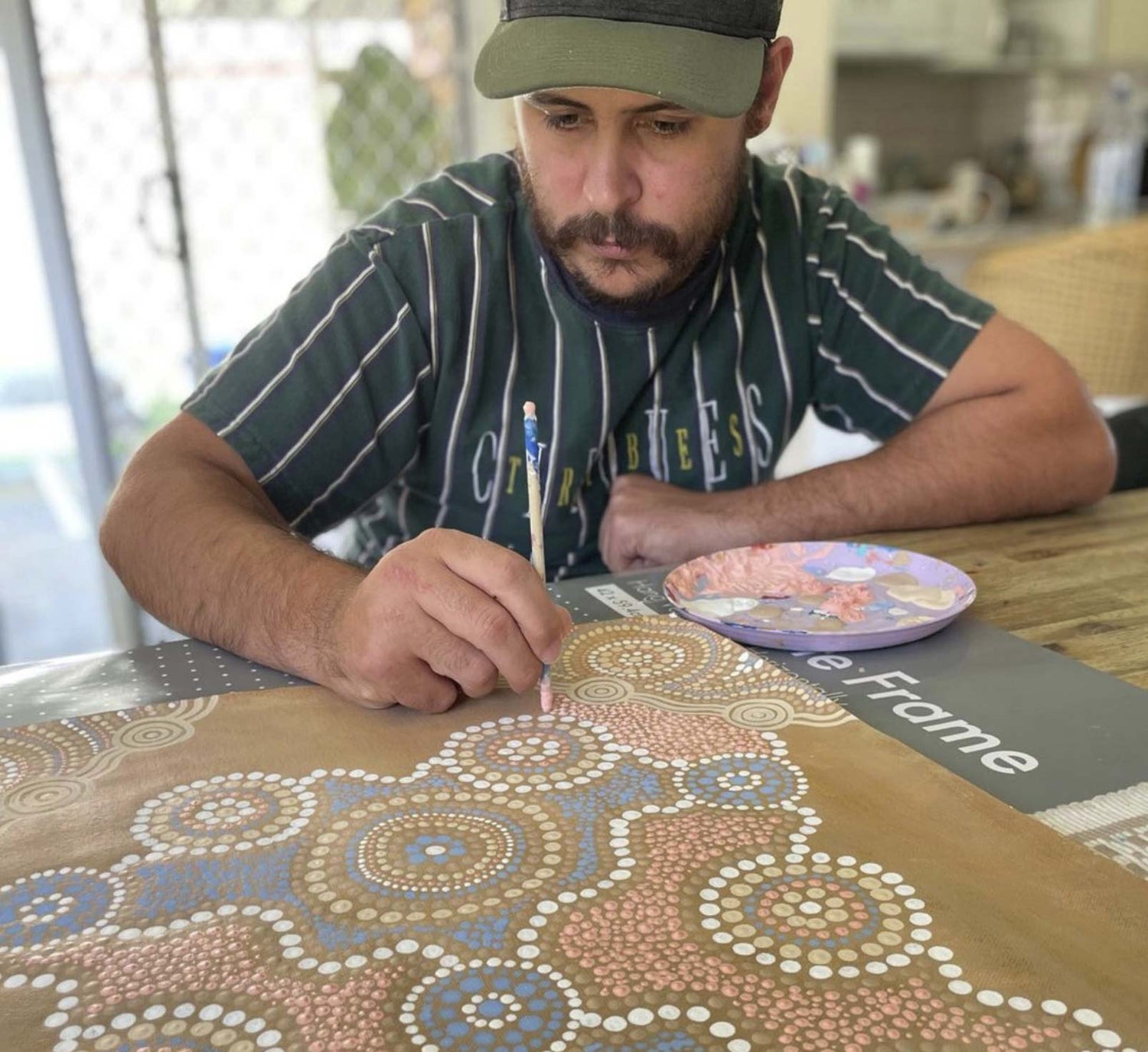 My name is Steven Bekue, I'm a proud Bundjalung, Yuggera and a Bidjara man. I was born and raised on the Gold Coast by my mother alongside my two brothers and sister. I'm now raising three children of my own on the Gold Coast.

Being a Saltwater man and growing up on the coastal lands of the Bundjalung Nation I would go crabbing, fishing & oystering with my uncles, brothers and cousins. I always feel the spiritual connection to the saltwater,
and it gives me healing when I'm close to it.

What inspired me to begin painting was growing up watching my family members create amazing pieces of Indigenous artwork and I always had a passion for art. I began painting and telling my stories of what I've learnt about my culture
and where I grew up through my artwork since 2017.

My love for art wasn't only because of the strong passion for my Aboriginal culture, but also I've dealt with my own depression and art has given me healing and coping mechanisms to express myself. It makes me so happy to be able to teach people about our culture and keeping it strong and alive.
Get in touch
If you would like to commission some work, enquire about any of my pieces or simply curious about anything I do, please get in touch.